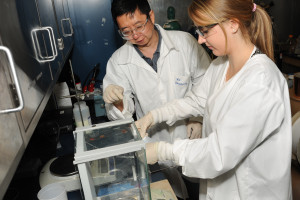 Chapter 5 of Markel outlines the differences between academic research and research in the workplace. Depending upon your career, you may conduct your own research or rely on the research of others. Either way, it is important to document your research and report your results accurately.
Be sure to pay attention to the Guidelines on "Researching a topic" on page 83 and the table on "Choosing Appropriate Research Techniques" on pages 84–85.
Conducting Primary Research
There are seven kinds of primary research that are frequently used in workplace writing projects:
Observations and demonstrations
Inspections
Experiments
Field Research
Interviews
Inquiries
Questionnaires
The details on each of these kinds of research can help you decide what strategies to pursue as you work on your projects for this course. Interviews are particularly popular with tech writing students, who ask friends and coworkers about the writing they do.
Reading Quiz
After reading the chapter, complete the reading quiz in Canvas for Chapter 5.
Photo: Army scientists energize battery research by U.S. Army RDECOM, on Flickr
---